Many of Onpoint's customers are now availing themselves of our services on a daily basis. In the high-octane atmosphere of today's marketplace, speed is frequently of the essence. For these clients Onpoint have essentially become their right arm – acting as an extension of their own company.
The multitasking demands forced upon many businesses need not inhibit their ability to cater to the growing needs of their customers. With Onpoint's state-of-the art fleet, from small vans to 44 ton trucks, we can ensure that your products are delivered on time on a daily basis.
In the world of logistics, punctuality and reliability are the life-blood of that can help your business swim against the tide. With Onpoint as your contract haulage partner your costs can be managed more easily, and the responsibility of complex delivery schedules dealt with expertly and economically without overburdening your own staff.
Your consignment will be trackable and traceable at all times, and our highly trained operations team are at your beck and call 24 hours a day, 7 days a week. .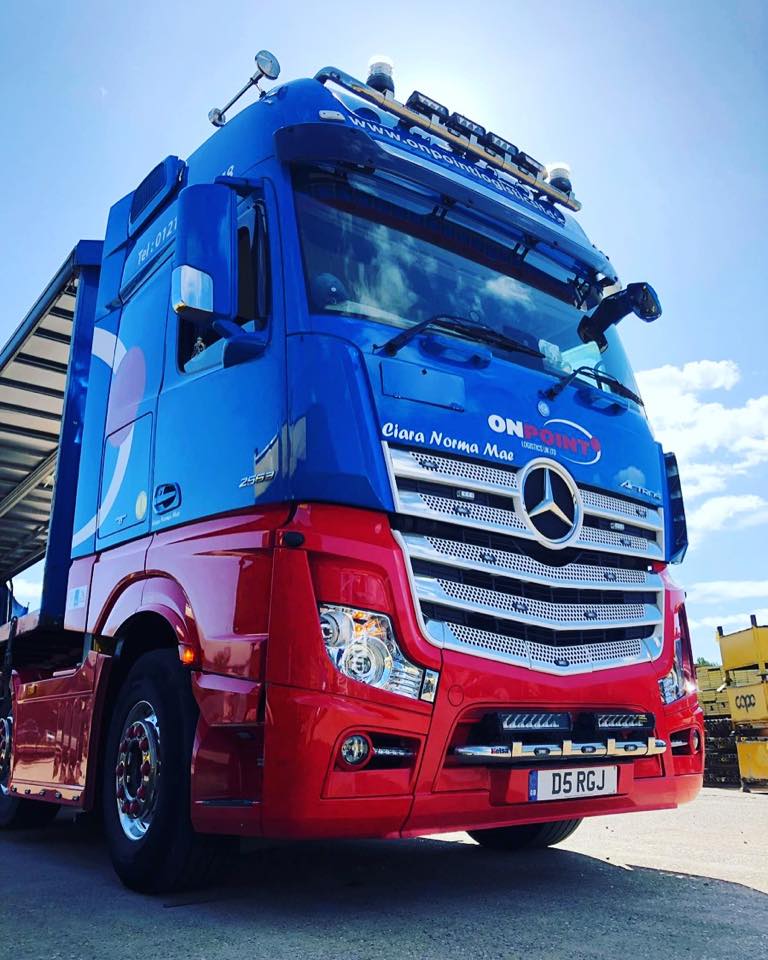 Onpoint Deliver Not Only Your Consignment –
We Deliver Peace Of Mind!